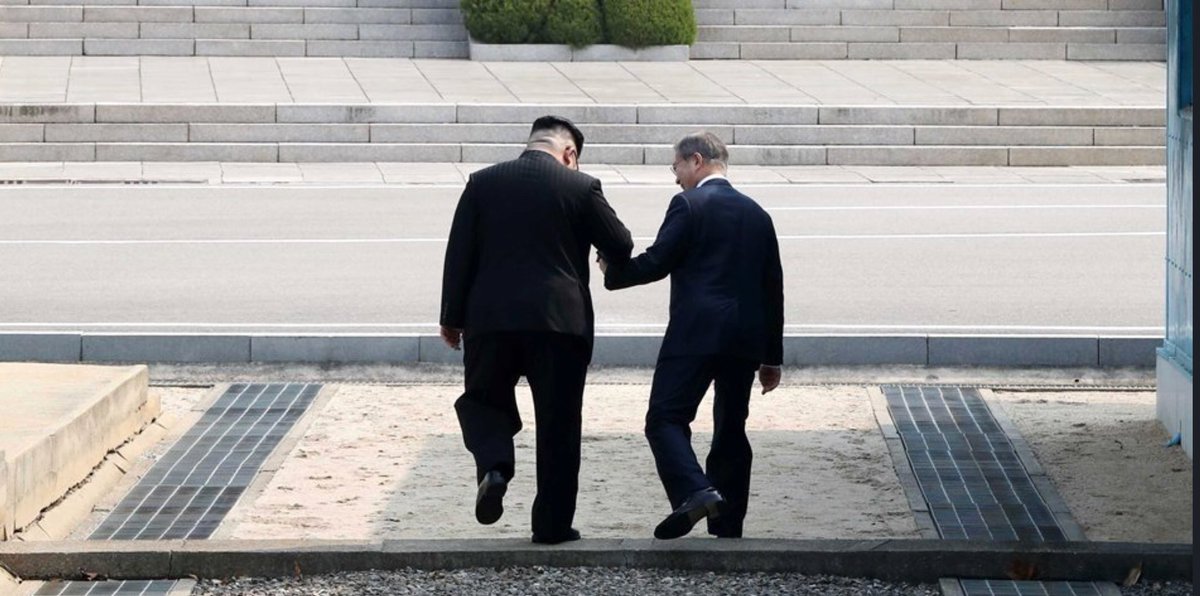 Трамп так напугал южных корейцев своей агрессивностью, что те срочно побежали на север переговариваться.


BREAKING: North Korean leader Kim Jong Un has crossed the line dividing the demilitarized zone to meet with South Korean President Moon Jae-in in what's being described as a historic summit. https://t.co/TKevPBzIr7 pic.twitter.com/cq9cPFauDm

— World News Tonight (@ABCWorldNews) 27 апреля 2018 г.
Молния: Ким Чен Ын пересек межкорейскую границу, став первым верховным лидером КНДР, прибывшим на территорию Республики Кореяhttps://t.co/tbakNeRxlm pic.twitter.com/qzDkLTdnCU

— Жэньминьжибао онлайн (@rus_renminwang) 27 апреля 2018 г.